Two-Way Radios for Facility Management
Hytera Radios Enable Efficient Building
Operations and Improve Safety
Hytera radios offer an unparalleled communication solution for facility management teams. With their durable design and advanced features, Hytera two-way radios streamline communication, enhance operational efficiency, and improve worker safety.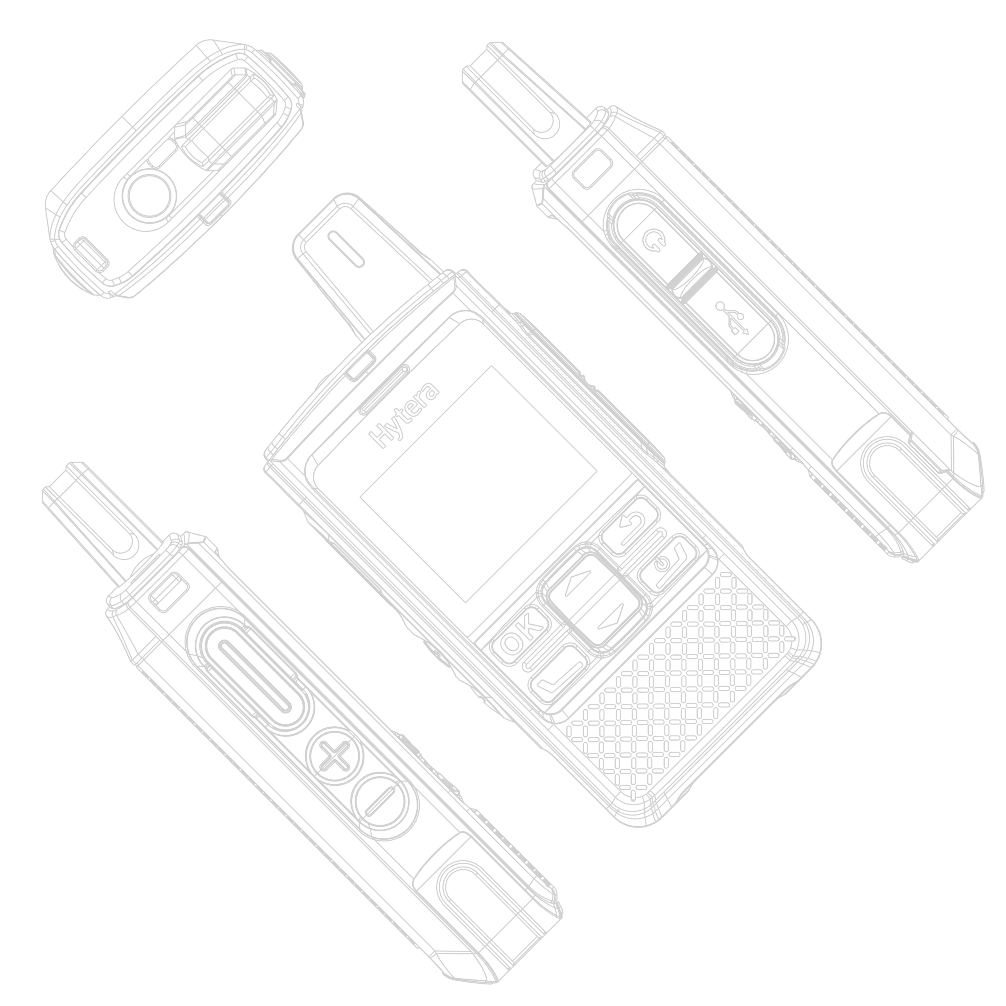 Two-Way Radios for Facility Management
Hytera radios are used by facility managers in business, industry, education, and government.
Facility Managers and Directors
C-Level and VPs of Facility and Building Operations  
Engineering, Maintenance, and Repair Professionals
HVAC and Energy Management
Radios Built for Facility Managers
Facility management professionals demand high-quality radios that are reliable and cost- effective. Hytera two-way radios are built for building operations with features that enhance efficiency, increase tenant satisfaction, and improve worker safety.
Instant communications to efficiently coordinate maintenance, security, construction, and repairs 
Waterproof, dustproof, and shock-resistant to withstand the toughest facility management conditions  
Lightweight and easy to use with one-button push to talk and hands-free operation for multi-tasking
Digital noise reduction for clear communications in noisy environments
One-touch emergency calling and a variety of worker safety features to keep facility managers safe and on the job
Long-life batteries provide up to 24 hours operation on a single charge so you stay connected through your entire shift
Guaranteed Facility Coverage
Business, industrial, and government facilities can consist of a single building or a large campus of buildings.  Coverage for all areas is required for critical operational communications.
Hytera DMR radios provide full facility coverage with XPT Trunking Repeater Systems that deliver cost-effective coverage for any size facility, DMR Tier III Trunking Systems for larger groups of users and high call capacity, and IP Connect Systems that connect multiple facility locations.
Hytera Push-to-Talk over Cellular radios use existing 4G/LTE cellular networks and Wi-Fi networks to provide complete wide-area coverage for large, multi-site facilities and mobile maintenance teams – without the expense of radio system infrastructure.
The Hytera HALO Nationwide Push-to-Talk over Cellular (PoC) Network provides wide-area coverage using existing 4G/LTE cellular and Wi-Fi networks, so Hytera HALO PoC radios can be rapidly deployed at facilities anywhere across the US.
Hytera HALO features a powerful dispatching application that provides instant group calling and individual calling along with GPS location tracking of remote facility teams and employees in maintenance vehicles.
Hytera PoC devices are rugged and easy-to-use
Share video and images to improve decision making
Quickly deploy a reliable and cost-effective radio system
Nationwide coverage for communicating at all facility sites
Push-to-Talk Over Cellular White Paper
Everything you wanted to know about Push-to-Talk over Cellular.
DMR is the Digital Mobile Radio standard with millions of users worldwide. Hytera DMR radios are known by facility managers for their ruggedness, reliability, and performance.
Hytera US Inc offers a wide range of DMR radios to provide the right solution for your facility management communications, including the legendary yellow BD612i radio for cost-effective migration from legacy analog radios, and the high-performance and feature rich professional H-Series DMR radios.
Rugged and reliable with excellent audio quality
Wide variety of features and models
Long battery life and extended coverage range
Call a live person during business hours, email us, or complete the form on the right and we will provide the information you need.
"*" indicates required fields