Two-Way Radios for Education
Improve School Operations and Student Safety
Hytera is the leader in reliable and cost-effective voice communications for education professionals. Hytera radios are used by administrators, teachers, security, maintenance, and bus drivers at hundreds of K-12 Schools and Universities.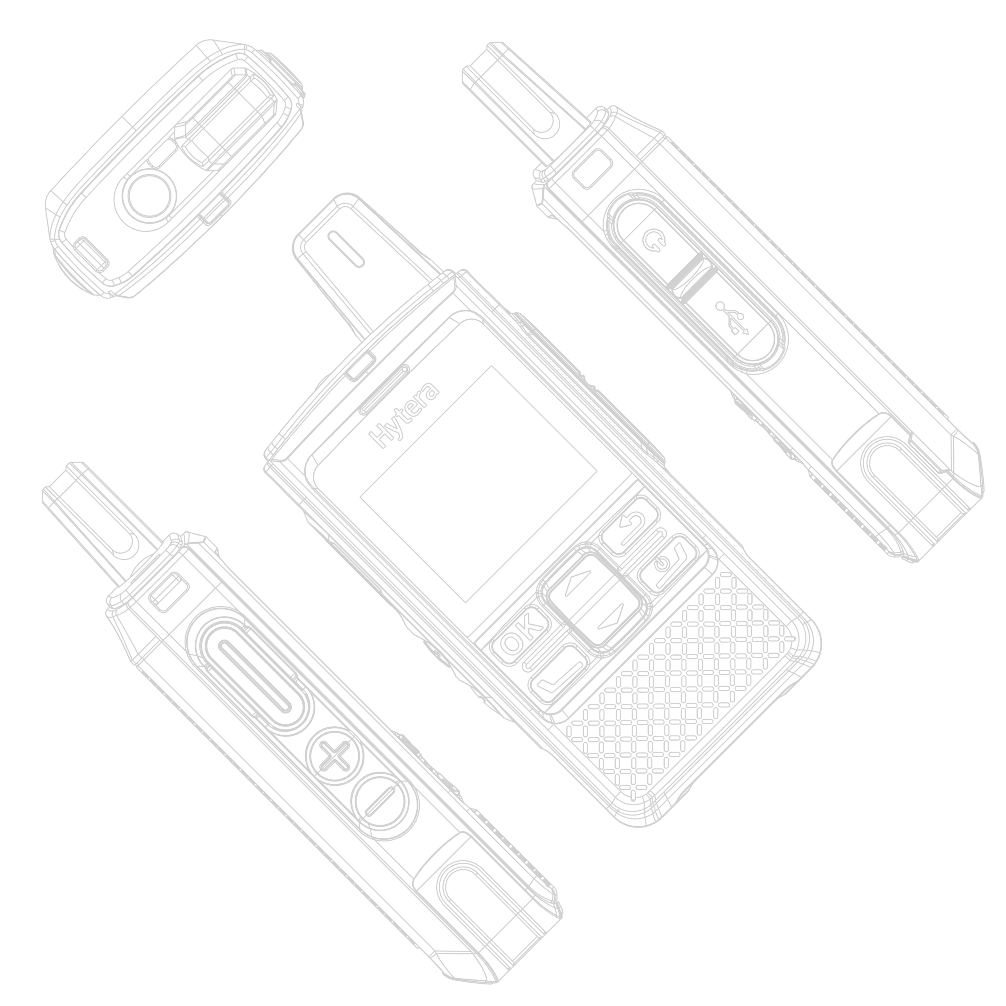 Two-Way Radios for Education
Schools and universities across the county rely on Hytera radios for dependable communications that enable efficient operations and improved student safety.
K-12 Schools and School Districts
Private Charter and Religious Schools
State Universities and Private Colleges
Career and Technical Colleges
Two-Way Radios Built for Educators
Education professionals demand high-quality radios that are reliable and cost-effective. Hytera two-way radios are built for educators, administrators and security professionals with features that enable efficient and cost-effective communications.
Lightweight and easy to use with one-button push to talk
Impact resistant and waterproof
One-touch emergency calling and worker safety features
Extended range for campus or district-wide coverage
Call groups target communications only to necessary staff to reduce unnecessary call disruptions
Guaranteed Campus or District Wide Coverage
School campuses can consist of a few buildings or they can be the size of a small town with dozens of buildings, sports arenas, and student housing. K-12 school districts require coverage for each school, and wide-area coverage for student transportation.
Hytera DMR radios provide guaranteed full facility coverage with XPT Trunking Repeater Systems that deliver cost-effective coverage for any size campus, DMR Tier III Trunking Systems for larger groups of users and high call capacity, and IP Connect Systems that connect multiple campus locations.
Hytera Push-to-Talk over Cellular radios use existing 4G/LTE cellular networks and campus Wi-Fi networks to provide full facility coverage and wide-area coverage for large, multi-site campuses and school districts – without the expense of radio system infrastructure.
Push-to-Talk over Cellular for Schools
The Hytera HALO Nationwide Push-to-Talk over Cellular (PoC) Network provides wide-area coverage using the campus Wi-Fi network and 4G/LTE cellular and networks. This enables both facility-wide coverage and student transportation communication and dispatching.
Hytera HALO features a powerful dispatching application that provides instant group calling and individual calling along with GPS location tracking of school buses, maintenance teams, and security patrols.
Hytera PoC devices include light-weight easy to use devices, mobile radios for vehicles, and smart devices that run education apps.
Push-to-Talk Over Cellular White Paper
Everything you wanted to know about Push-to-Talk over Cellular.
DMR Two-Way Radios for Schools
DMR is the Digital Mobile Radio standard with millions of users worldwide. Hytera DMR radios are known by educators everywhere for their value, reliability, and performance.
Hytera US Inc offers a wide range of DMR radios to provide the right solution for your school communications, from cost-effective DMR radio-to-radio solutions for small schools, to the next-generation professional H-Series DMR radios and DMR Trunking Systems for larger campuses and school districts.
Cost-effective and reliable communications
Rugged and durable with excellent audio quality
Wide variety of features and models
Long battery life and extended coverage range
DMR Two-Way Radio White Papers
The benefits of Migrating from Analog to DMR Technology,
and Increasing Range and Capacity with DMR Radio Systems.
DMR Radio Systems for University of Connecticut Sports Venues
DMR Radio System for US Security Associates and Capital Region Education Council
TIPS USA Buyers Cooperative
TIPS is the purchasing cooperative of Region 8 Education Service Center, the Lead Public Agency. TIPS is a national purchasing cooperative offering competitively solicited contracts to education and nonprofit agencies, saving them both time and money. TIPS provides a proven, streamlined process that provides reduced prices and eliminates the purchasing stress for Members.
Download the TIPS USA Member Benefits, and to learn how the TIPS bidding process works.
Call a live person during business hours, email us, or complete the form on the right and we will provide the information you need.
"*" indicates required fields